Accreditation: The AMCI Standard
When considering an Association Management Company (AMC), your board may wonder what differentiates one AMC from another. You may also wonder how you will know if the AMC that you choose is actually the best possible choice for your association. Luckily AMCI has sought to address these concerns by creating an extensive accreditation process for best of class standards. These standards and process are reviewed and approved by the American National Standards Institute (ANSI). 
AMCs go through a rigorous evaluation process that last months. AMCs must ensure their firms are continuing to implement best practices by going through re-accreditation every four year. Out of the estimated 500 AMCs around the world, only 15% are accredited. As you can see, our Accredited AMCs stand out above the rest of the industry.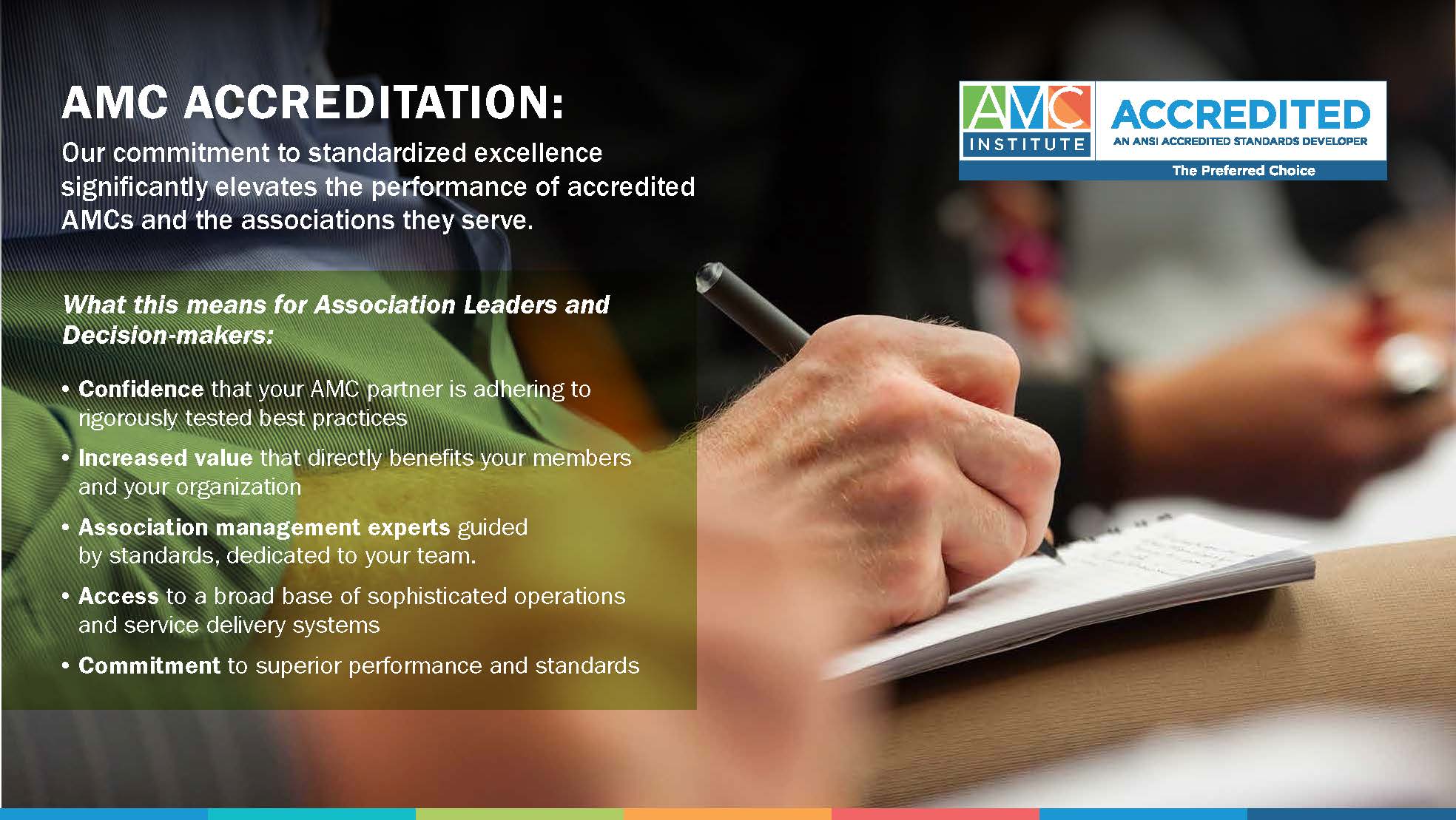 To search for Accredited AMCs, please visit our Accredited AMC Directory, here: https://amci.memberclicks.net/directory-of-accredited-amcs
To learn more about the AMCI Accreditation Program, including the rigorous standards that AMCs must adhere to, please visit: https://www.amcinstitute.org/accreditation-